We Guide You to Your Next Home
We're here to be your advocate and partner throughout the home buying process. Our mission is to provide you with a seamless and enjoyable experience.
From leveraging the latest technology tools to assist in your home search to navigating local and legal ownership requirements, we'll get you through with integrity and collaboration. The more complicated parts of the process are where we excel. Let us share our expertise and passion for real estate with you.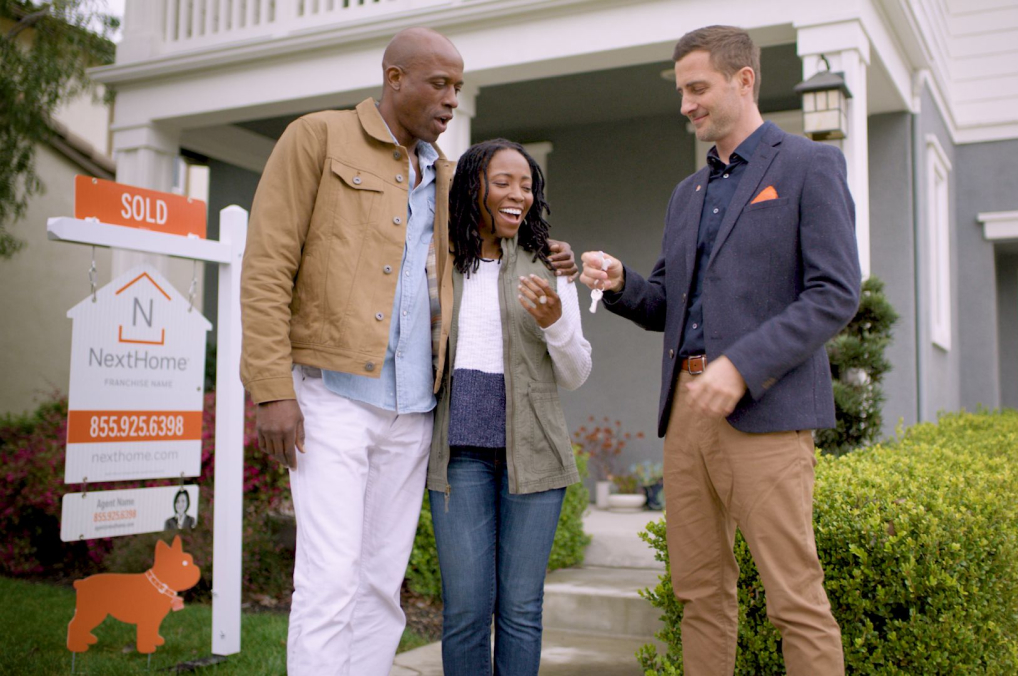 Buying a Home, the NextHome Way
Testimonials
" Well, Tony is the most trusted, patient, friendly Realtor I have ever worked with. Out of the 15 realtors I have known, he is NUMBER ONE. Always available, always willing to help. Highly professional, knows all the laws and best practices in realstate. "
- Matthew Clark
" We came to visit our family in March. We loved the neighborhood in SPI comunity and decided to buy home here.Tony was referred to us by our doughter. He has wonderful personality, very professional, proactive and knowledgeable of the area. Transaction was smooth from beginning to the end. It was our pleasure working with Tony. We would recommend Tony without any hesitation. Dragan and Danijela M. "
- Dragan and Danijela Milosevic
" Tony was great very patient and knowledgeable. The whole shopping for the right house was a pleasure. I would definitely use Tony again. "
- Gregory Groce (New home owner)
" There needs to be 20 stars to rate Tony. He was amazing on all levels. Never failed to help, get me answers and i count him as a friend I could call for anything. Tony is one of the best realtors I've had the honor of working with. Get your Next Home On the coast with Tony! "
- Margie Mitchell (Sales Manager)
" Tony helped my husband Mark and I with our search of an investment property on South Padre Island. This is our 2nd purchase on the island so we had a good base knowledge of how things worked but Tony definitely helped fill in the gaps. He is very knowledgeable on investment properties and the island and gave us suggestions and ideas of things to consider and think about. I would highly recommend him for your next home or investment property purchase! "
- Nicole Spirk
" I highly recommend Terry Altermatt and the NextHome on the Coast team. Thank you Terry for facilitating an fast and easy sale of the house. Every email, phone call, and piece of paperwork was responded to and handled immediately everytime. It is nice to work with people that really know what they are doing, and have great contacts and supporting team in the industry. Brett Newcomb "
- Brett Newcomb (Business owner, first time homebuyer)
" Rennetta did a fantastic job for us from beginning to end. She helped us find just the right condominium for our second home and was invaluable in helping us through the process of negotiating a sale price within our budget. She worked hard to find a lender who was a good match for us, and for the property, and then worked with us right up to closing to navigate the paperwork. My wife and I have purchased several homes over the years, and Rennetta is by far the best realtor we've ever worked with. "
- PATRICK HARVEY
" Robyn was very knowledgeable about the area and always very responsive. Robyn made the process easy and stress free. Robyn provided many suggestions we found very helpful and always had answers to any of our other questions. The entire process was very memorable because Robyn was great to work with. "
- Roy Martinez
" Rennetta went above and beyond in sometimes very difficult circumstances to bring our home purchase to a close there is no one else in the Valley that I would use for any future real estate transactions other than her "
- Rodney Dopler (Project Superintendent )
" Robyn is a wonderful person. Very responsive to our needs , very intelligent, very professional and a person that would call a very good friend of ours. "
- Robert and Hilda Manuella (Home owners)
" Terry was the best realtor I have ever worked with. Time did not matter to Terry Day or night he was there for any question you may have. And if he did not know he would find out asap. Thank you Terry you are the best. My Recommendation is a 10 gold star. Thank you, Dorothy Little "
- Dorothy Little
" Tony is a great real estate professional. He help me sell my vacation home quickly. "
- Luis Torres (Home Owner)
" It was an absolute pleasure working with Tony on the purchase of my condo. His professionalism, responsiveness and attention to my needs as a buyer are a few of the reasons why I will look to Tony as I grow my business. Tony worked around my schedule, and whether it was a weekday or weekend he was always a phone call, or text message away. Great partner to have in Real Estate! Highly recommend! "
- Mary Vicencio (EVP COO )
" Tony was great to work with while buying our condo in South Padre Island. He was very patient when our first contract fell through and continued to show up several more condos until we found one we loved. We had a lot of issues with the closing but Tony was always right there communicating with us and helping make it as smooth a process as possible. We would definitely recommend Tony!! "
- Kim Maddux
" I purchased a property using Tony, we are out of state and Tony came highly recommended. Living I Colorado it was difficult finding the right property but Tony was very helpful and useful as our in town realtor. Very responsive to phone calls, emails, and text messages. Tony always went above and beyond with site walks and inspections, addressing questions with HOA and management companies, we 100% could not have done this transaction without the help of Tony. Highly recommend him, look forward to future deals with him. "
- Christopher Reid (President, CEO)
" Terry Thanks for all the advice, service and finally for find us the right person to acquire the apartment Well done and thanks for all "
- David Odriozola
" Thanks Tony for all the help provided, and good follow up till sales completed. It was really nice working with you ! "
- Joel gutierrez (VP operations)
" Terry was referred to us from our previous professional who we worked with a year prior, as she had moved out of town. Terry picked up right where we left off and got up to speed on our needs. What had not been completed the year prior, Terry successfully helped us secure the property on contract and got us quick answers to all our questions. He even got us to close before we left town. As someone whose father was in Real estate his whole, could not recommend Terry any higher. "
- Larry Longmore
" Terry did a great job for us. He knows the Island and really understood what we were looking for. We found exactly what we wanted! We purchased our condo without ever seeing it! Terry went above and beyond--making many trips--taking care of inspectors, repairs and even taking measurements. Terry always made himself available--despite time zone differences and my many calls/texts/emails! Terry is super responsive and has great follow up! Highly recommend Terry! "
- Laura Shively
" Tony is one of the best realtors I've worked with. He is responsive and attentive to every detail. I would recommend Tony to anyone! "
- Jared Reid (Blue Ridge Properties, Inc. )
" Tony is a true professional in his chosen trade, easy to work with and very responsive to your needs. Have had several transactions with Tony and am very pleased with the results. On many occasions he has gone out of his way to do me a favor. And by the way, for you ladies out there, he used to be a good looking guy until he grew that beard!!!! "
- oscar avila Sr (retired)
" Tony was very responsive throughout the transaction from start to end, and connected us to others we needed locally. If we were buying again in SPI, we would definitely give him a call. Tony is a nice guy at the root of it all and pleasure to do business "
- Sam G
" Tony has been wonderful to work with. He's has an easy going personality and he was always available when needed. We've used Tony for buying and selling property and his expertise was invaluable. "
- Bob hutch
" Rennetta was great! Her customer service was top of the line, she offered different solutions to issues we had getting our cottage, her communication skills were terrific. We highly recommend Rennetta. "
- Roman Esquivel (Customer )
" I appreciate the professional approach that I was treated by Rennetta Silva. I have been looking at condos for4+ years, and she came across as though I was looking for the first time. Rennetta was easy to communicate with and always available to answer my questions and concerns. I would definitely recommend Rennetta Silva to future buyers. "
- Judy Lewis
" Terry is a very efficient and professional realtor. He has a true work ethic and gets the job done. Sold my house fast and for fair market price. Definitely recommend his services! "
- Teran Hughes (Island Fitness LLC, President/Founder)
" Professional, patient and friendly. Tony was always available and quick to respond to any questions. We always felt comfortable that he was looking out for us both buying and selling. Excellent team of photographers. He gets things done. "
- Larry Gregg
" While living in Wyoming, we decided to sell our South Padre condo. Properties and principals in three states were involved, and Tony handled it all flawlessly. I was a licensed Realtor in Texas and California for 30 years, so I think I'm pretty adept at judging professionalism in the industry. Tony exemplified all aspects of that professionalism. "
- Bonnie Morley (Home owner)
" We met Tony to help us look for an investment property in South Padre Island, Tx, not knowing him prior to this meeting we did not know what to expect. Well we were over the top happy with his dedication to help us through many many showings and make it work with our schedule every time! We were a remote buyer after the showings and he went to the property many times to answer questions and send us videos as needed to help us feel comfortable. We highly recommend Tony as his laid back and friendly approach coupled with his knowledge of properties on the Island are outstanding! Bill and Kim "
- Bill Bistline (Owner WWS Denver)
" In nearly 40 years of using reality services Terry Altermatt has been by far the best realtor I've worked with. Prompt communication and employing the latest advertising technology were the keys to a prompt sale of our property. Additionally he kept a close eye on the market where we planned to move to and found the perfect place for us to buy. "
- Michael Yewell
" Robyn was a complete professional and extremely knowledgeable in all aspects of real estate transactions. She answered all of our questions in a timely matter and offered her advice freely. She made repeated phone calls on our behalf and we are eternally grateful for her assistance in helping us close on our newest investment real-estate project. Would highly recommend her services to friends and family. "
- MARIA DEL CARMEN GARCIA
" I cant say enough great things about Rennetta Silva! She was so easy to work with, made the process smooth and fun. We developed a wonderful friendship as well. Even after closing, she still reminded me to turn the electricity on. If it wasn't for her reminders, I would be lost! Thank you Rennetta! 🌺 "
- Cindy Esquivel
" Tony is great!! This was our second transaction (purchased a home during the first interaction) with Tony and he was such a joy to work with. Tony patiently assisted and guided us through our first home sell with great care. We look forward to working with Tony again in the future and forever consider him a part of our family!! "
- Edward Woodly III
" I feel like I have a new Brothet after working with Tony! We bought a second home on the coast and did it remotely. From the FaceTime walk through to a friend I can call for recommendations Tony was always ethereally for us every second and every step of the way. If you are looking for a home on SPI you can't got any better than NextHome and Tiny Altermatt. "
- Margie Mitchell (Sales Manager)
" Tony Altermatt was an amazing person to work with. We came from Colorado for a vacation and had decided to look at properties. We contacted Tony before we went down so he had a good idea what we were looking for. The entire week we were there, Tony went above and beyond for us to ensure we found the perfect property. During the whole process of closing, since we were in Colorado, Tony continued to go above and beyond to make the process as easy as possibly on us. Tony not only saw us through the entire process, he continues to be available for us with whatever questions we have about South Padre!! I highly, highly recommend working with him! You will definitely not be sorry!! "
- Kim Riddle
" Robyn was always available and prompt to respond to our questions. She helped us acquire a desirable property at a reasonable cost in a very short amount of time. She was great. We would definitely recommend her and use her talents ourselves if we decide to purchase again, or sell. "
- Bradley Farris (Physician)
" Tony did an excellent job selling my condo. He hired a professional photographer who took perfect pictures and we had a full offer in less than 48 hours. Would highly recommend "
- Matt R
" Robyn was very perceptive of my needs and helped me find exactly what I was looking for. Thank you Robyn! "
- Jane Starr
" We loved working with Tony. He's very patient, knows the area very well and very responsive. He found what we were looking for and helped us close in record time. Would highly recommend him to anyone looking in the SPI/ laguna vista area :) "
- Maja (Buyer)
" Terry was a pleasure to work with, easy to communicate with, and took care of all the details of the transaction professionally. Would highly recommend. "
- Paul Ensign
" Tony was the most pleasurable Realtor we've worked with in any state over the past 40 years. He is very knowledgeable, professional, with a very easy smile and laugh. You are a stranger with Tony, only until you shake his hand. After that, you become his partner, with only winning in sight. He has an excellent skill set, and no problem seems too large to overcome. Tony can make things happen for you, no matter the situation. I'll never use anyone else in the RGV for my real estate needs. Give him a try - I think you'll be very satisfied, like we were. He exceeded all our expectations. "
- Mark Bauer
" Tony was a very professional Realtor. He is very knowledgeable and answered all of questions. He obviously cares about his clients and really helped us through the process. Great job Tony! "
- Brad Mitchell (Detective)
" Robyn was very helpful to us in purchasing a condo in Texas. We live out of state, so everything had to be done remotely. She was always available to answer questions either by email or by phone, and when she did not know the answer, she checked and got back to us with the information. I would recommend Robyn as an agent. She has experience and is easy to talk to. She also was kind and understanding with our long distance situation. "
- Barbara Minch (Real Estate Customer)
" Tony has helped us find our dream condo on SPI for the last few months. We are in Indiana and have kept in contact via phone and email. He was wonderful the whole process. With us being here, he went above and beyond for us to make sure our buying process was done correctly and efficient. I would highly recommend Tony for your realtor, couldn't ask for anyone better nor could we have done it with out his expertise. Thank you Tony! You are much appreciated!! "
- Susan Castillo
" Robyn was great. She was always ready to help and always looked out for my best interest. I would definitely go with Robyn again on my next purchase. "
- Michael Rodriguez
" I would like to thank a lot of her professional help for me to sell my property in bayview TX. The process of it was a amazing surprise to me for its smooth-running all the way. I would like to recommend her to everyone I know those who willing to sell their properties in the future. "
- Jianguo (Liu )
" Terry did an amazing job selling our condo. He was always available, thorough and a trusted negotiator. "
- Christopher Metcalf
" Tony was a rockstar from start to finish on our journey to buying a vacation property. He was patient, informative and experienced in the area- everything we needed! He stayed on top of everything even until the very last minute of closing. I would highly recommend Tony to anyone needing a great realtor! "
- Kristi Rendon
" In 35 years I have owned 4 homes - Terry helped me with my 5th - to date Terry has show the most professionalism with the sale of my 4th and locating my 5th. He went above and beyond in his efforts representing me with the sale and purchase of my most recent residences. Diligent and dependable. "
- Michael Yewell (Homeowner )
" Robyn did a fabulous job assisting me in my investment property search! Long distance purchasing can have its challenges, but Robyn made it a seamless journey! I highly recommend Robyn for your real estate needs! "
- Karla Warner
" Tony provided us with exceptional service acting as a buying agent for our condo purchase in South Padre Island. Tony went above and beyond to ensure a smooth transaction. We highly recommend Tony as a friendly, professional agent with exceptional communication skills and prompt follow through. "
- Eric Peterson (CEO)
" Ms Silva is the best realtor you will ever find! She is completely knowledgeable, reliable, thorough and was most of all understanding and personally attentive to our specific purchase process. It was a very positive and exciting experience with her meticulous guidance toward helping us to find the perfect condo with her continuing assistance to suit our needs. "
- Nora Harvet
" A real professional, and straight shooter. So knowledgeable and responsive to our needs, Terry was great to work with. When right Condo listed, he was the key to getting offer accepted and closed, on a hot property. "
- Steve R
" I would recommend Tony to handle any and all of your Real Estate transactions. "
- Steven White (General Contractor )
" Tony is conscientious and knowledgeable. Great agent to work with! "
- staci petrillo
" He provided the best experience to date. When we first started looking at properties, we found a couple that we thought would be great for us. Tony would then explain why the property would not work. You won't rent to winter Texans; 3rd floor. This one would not work; bedroom was right by the pool and so on. I gained trust very quickly. He was going to make sure we got it right. The property that we ended up making an offer on, already had an offer on it. He strategically worked with us until the other party accepted our offer that day. Our inspection turned up a few issues. Tony had a contractor out looking at the property on a Friday evening. He has been wonderful and I would recommend him to anyone. Great attitude, listened to us and ended up with our island forever home. Great job Tony! "
- Paul Bilunas (Terminal Manager )
" From day one of listing my condo until the closing, Robyn was totally amazing. Always professional and willing to answer all my questions. I would recommend her to anyone looking for a very knowledgeable realtor. She's the best! "
- Don Schmidt
" Terry is an exceptional real estate professional who will meet and exceed any and all expectations. Truly a calm leader at all times. Terry has the connections, insight, and experience to ensure a very positive real estate transaction experience. I cannot recommend him enough. "
- David Zipp (Assistant District Attorney)
" Sold my property in record time plus has the best service and is always helpful! If your thinking of buying or selling Terry is the best! "
- Lourdes Rivera (Owner)
" Tony did a excellent job following up during the sale and closing process "
- Miguel Torres (Partner)
" We were lucky enough to find Terry a couple of years ago, when we were looking to purchase a property on Sth Padre Island. More Recently, March 2021, Terry worked on our behalf as we listed 2 properties for sale in Port Isabel. Without doubt, Terry is the hardest working, most focused Agent in the Cameron County area. Terry has been successful in selling both properties, assisting with necessary Code requirements and with working with Title company to complete the sales , i might also add close to our asking prices) Terry has great local knowledge, understands the market and moreover provides realistic guidance, timelines etc. There is no better realtor in Cameron County in our opinion "
- Steven Robert McLaren (Retired)
" If you're looking for a hard-working and professional Realtor in South Padre Island, Terry is the perfect choice! He did an outstanding job with the sale of my condo at the Sapphire. Thanks a million, Terry! "
- Diana Berger
" Robyn came to me on a solid recommendation from a close friend and I decided to give her a try in helping us buy a house in the south padre island golf community in Laguna Vista Texas. In a very tight market, she guided us to our new home. Throughout the entire process she was very service oriented and not overly concerned about her commission. I would highly recommend her to anyone looking for a home in South Texas. "
- Michael Rose
" Very knowledgeable and hard-working realtor, does an excellent job for us and as soon as he sells our commercial real estate we will be listing our residence with him, "
- Mike Caddell (Co-owner)
" Tony knows the real estate business well! Most importantly to us, he's absolutely there when you need him! He made sure we were comfortable with all aspects of our listing, sales contract, and closing. We are 100% pleased that Tony handled the sale of our property! Thank you, Tony! "
- Betty Vanzant (Business Owner)
" Robyn was so accommodating, picking us up, showing us everything! She was personable, knowledgeable, easy to talk to, never pushy. We bought the property we wanted at a reasonable price! Robyn made the process easy! We consider her a friend now & would not hesitate to recommend her & call her again! "
- Diane Farris
" Terry was a total pro. He returned calls promptly and handled every request. Having worked with countless realtors over the years, I know a good one from a bad one - and Terry is a great one. "
- Ron Wall
" Terry has been the best. He stayed in touch with us. Made this buying process easy and fast. Would highly recommend Terry to all our friends. Thanks for your help. "
- Patricia Hawker
" Tony is a kind and caring realtor. Since I live out of town, he always went above and beyond to meet us at any day and time on a moments notice. I highly recommend him and will work with Tony on my next purchase at South Padre Island. Cindy "
- Cindy Salazar
" Rennetta was absolutely wonderful! Very helpful with our relocation to the area. Rennetta went above and beyond a typical real estate agent. She made the process very easy for us and took care of the details. I would highly recommend her as an agent for any real estate transaction. Her attention to the detail and knowledge of our contract was extremely well handled. "
- Jean Dopler
" We first met Terry 4 years ago looking at houses, it did not work out then but when we found a house he was our first call. Terry went above and beyond in every way, lead us through the process, and with his help it was seamless. Terry answered all of our questions and helped with getting us in front of the people we needed to talk to. Because we are out of state Terry was our go to person for answers in all things Texas, not just houses. He is patient and very knowledgeable and we could not have done it without his help. Before it was even done I knew he was not just our realtor, but a friend and ally also. Terry THANKS for all you have Done, we are super excited and thankful to be a part of the area. "
- Kerry and Shawna Johnson (Coastal Buyer)
" Terry was awesome! Did open houses relentlessly to get the condo sold. Hard worker and very considerate of any of our needs. Never drilled down on price, but was very hip on his market. This is a real estate professional you can really trust in every way. I highly recommend him to help you. "
- David Moore (Big Wave Dave)
" We had been upgrading another condominium for rent and a good friend suggested we call Tony to help us market it. That advice was PRICELESS. Tony quietly deployed his "magic," and our condominium was leased quickly. We stayed in touch with Tony and the next year it was time for us to move and sell our personal condominium. Of course, we asked Tony to help us. Kudos, accolades, praise, esteem, and distinction do not begin to describe the talents, skills, personality, and professionalism embodied in Tony Altermatt. Tony is much more than a Great Realtor. Tony is a friend, a trusted and respected member of team focused on the sale of your home as you, the owners, want it represented and sold. Professional photos expertly directed virtual tours, inspired descriptions on MLS listings and results that exceed all expectations. These wonderful experiences cemented our relationship with Tony and resulted in the sale of our top-rated condominium in record time. FIVE STARS are woefully shy of the RATING and RECOMMENDATION we are honored to give Tony Altermatt. "
- W.F. (Billie) Reilly & G.S. (Suzie) Warnock (Condominium Owners)
" Terry is a great guy, a great realtor and did a great job selling my condo. How can you beat having a contract signed even before you go to MLS? That's what Terry did for me. The virtual tour that Terry created was really nice. It showed off the beauty of my condo perfectly. Terry new the market and priced the condo perfectly (even better than what I was thinking). Terry is super easy to work with and was very quick to respond throughout the selling process. I highly recommend Terry if you need a realtor on SPI. "
- Kyle A Pratt
" We had a condo for sale on South Padre Island for almost two years. We had been through two of the top realtors on the island and never had a serious offer and the realtors didn't really make much of an effort to market our property. When we switched to Terry Altermatt, he placed wooden signs out on the street when he had an open house and which seemed many times a week. We had a huge number of showings and our condo sold within about two weeks. Terry was very professional, a gentleman, low pressure to work with, and we would highly recommend him to sell your property quickly. "
- Mike Collard (Retired)
" Tony did a fantastic job helping us buy an investment property! I highly recommend him! "
- Jeremy Knight (Realtor )
Previous
Next